Medical billing is the process of submitting and following up on claims with health insurance companies to receive payments for medical billing services provided. It involves the translation of healthcare services into billing codes and submission to insurance companies
Medical Billing: Unveiling the Essentials
Welcome to the fascinating world of medical billing, where precision, expertise, and trust are of utmost importance. In this informative guide, we will delve into the intricate domain of medical billing, medical billing services, and the importance of precise medical billing. Whether you are a healthcare professional looking to streamline your billing processes or a patient curious about the behind-the-scenes of healthcare billing.
Precise Medical Billing, your trusted partner for seamless and efficient healthcare billing services. Our mission is to simplify the complexities of medical billing, allowing healthcare providers to focus on what they do best providing exceptional patient care.
The Significance of Accurate Medical Billing
Accurate medical billing is not just about numbers and codes; it's about ensuring that healthcare providers are compensated fairly for their services. This accuracy is crucial for the financial stability of medical practices, as well as the assurance of patients that they are billed correctly.
What Are Medical Billing Services?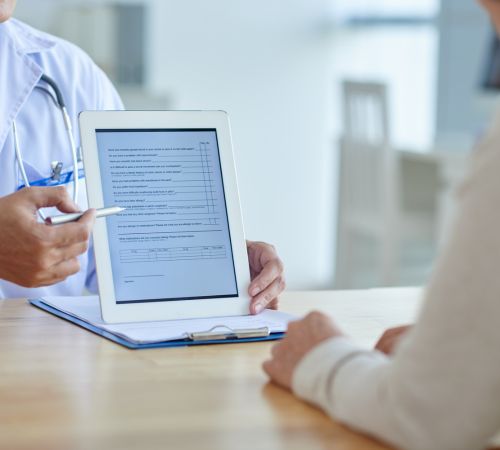 Medical billing services are specialized companies or professionals who handle the entire medical billing process on behalf of healthcare providers. They ensure that billing is accurate, timely, and compliant with insurance company requirements.
Advantages of Outsourcing Medical Billing Services 
Outsourcing medical billing services come with several advantages for healthcare practices:
Cost-Efficiency: Outsourcing can often be more cost-effective than maintaining an in-house billing department.
Expertise: Medical billing professionals are experts in their field, reducing errors and improving the accuracy of claims.
Timely Billing: Healthcare billing services ensure that claims are submitted promptly, leading to faster payments.
Full Cycle Outsourced Medical Billing Services
For medical offices and institutions of all sizes, Precise BS provides cutting-edge medical billing solutions. We regularly make the medical billing process effective, legal, and stress-free while increasing revenue for our clients by at least 10%. Our tried-and-true system provides maximum reimbursements while maintaining current coding.
We manage every aspect of the billing cycle as a medical billing company to boost profitability. Our experienced billers use a system that has been improved to submit claims quickly, reduce accounts receivable, and track each one so that any denials are properly addressed. We are able to obtain the largest compensation for our clients as a result. At no additional expense, let our experts manage the full revenue cycle process.
Key Elements of Medical Billing
To ensure the accuracy of medical billing, several key elements come into play:
Patient Information: Accurate patient details are crucial for proper billing. This includes personal information, insurance details, and medical history.
CPT Codes: Current Procedural Terminology (CPT) codes are used to describe medical, surgical, and diagnostic services. They help translate medical procedures into a universal language for billing.
ICD Codes: International Classification of Diseases (ICD) codes are used to describe the patient's diagnosis or condition, further ensuring that the billing process is precise.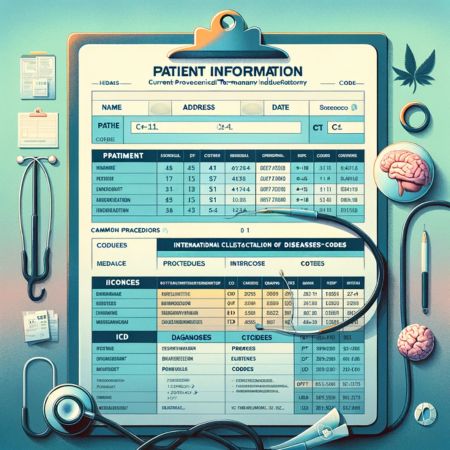 Why Choose Precise Medical Billing
Experience: With years of experience in the healthcare industry, we understand the intricacies of medical billing, coding, and insurance claims.
Accuracy: We pride ourselves on precision, ensuring that your claims are submitted accurately to maximize reimbursement and minimize denials.
Custom Solutions: Every practice is unique, and our team tailors our services to meet your specific needs, from small clinics to large hospitals.
Compliance: We stay up-to-date with the latest healthcare regulations to keep your practice in compliance and free from potential legal issues.
Medical Coding: Our certified coders translate complex medical procedures into accurate CPT and ICD codes, reducing errors and increasing your revenue.
Claims Submission: We streamline the claims submission process, ensuring prompt payment and quick resolution of any issues.
Revenue Cycle Management: Our end-to-end revenue cycle management services optimize your financial performance and increase your practice's profitability.
Patient Billing: We handle patient billing professionally, providing clear, easy-to-understand statements and assisting with patient inquiries. SHORTENING REIMBURSEMENT CYCLES AND MAXIMIZING PROFITABILITY
Our expert medical billing services increase revenue and get payments faster.
Precise BS Innovative Billing Solutions Provide Unique Benefits
Revenue Increase
Minimum 10% increase and up to 30%
High Volume
Innovative system facilitates processing thousands of claims daily
Secure
Data transmission and encryption designed by top-level security specialists
Customized
Choose only the services that benefit your business
Personalized Support
Manager assigned to each client plus live phone support
Risk-Free Pricing
No hidden charges, pay only for successful collections
Request a Free Consultation
Ready to enhance your medical billing process? Contact us today to discuss how Precise Medical Billing can streamline your revenue cycle and boost your practice's financial health.
Schedule a Demo
A member of our team will get back to you within 1 hours.​
For immediate service, give us a call at 302-244-7447.